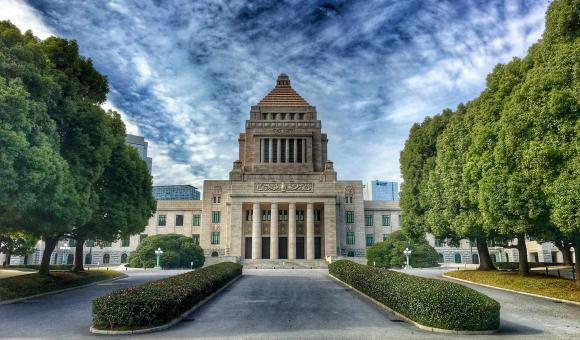 Introduction: long-standing special relations between Belgium and Japan, a strong Belgian presence in the country, twinning with several cities
2016 marked 150 years of diplomatic relations between Belgium and Japan. A large number of events were organised to celebrate this anniversary, culminating in the State Visit of Their Majesties The King and Queen of the Belgians in October 2016. The Sovereigns were accompanied by a delegation of 96 Belgian companies, including 31 from Wallonia.
The ruling families of our two countries have close personal ties. King Philippe and Queen Mathilde also travelled to Japan for the 1 May 2019 coronation of the 126th Emperor of Japan, Naruhito, following the abdication of his father, Emperor Akihito.
Several cities are also twinned on both sides (Charleroi-Himeji, Durbuy-Hanyu, Waterloo-Nagakute).
Belgium, through its Embassy in Tokyo, is very well represented and the AWEX - WBI multi-service post, which employs seven people, carries out numerous missions and activities to promote our expertise, attract Japanese investors, develop academic collaboration and promote the Walloon Region and the Walloon-Brussels Federation in Japan.
Agreements
General framework and legal bases: Cooperation agreements, priority areas for cooperation, etc.
Priority areas: higher education (academic cooperation, scholarships), research & innovation, cultural industries.

Relations between the Wallonia-Brussels Federation (WBF) and Japan are part of the Cultural Agreement signed on 4 May 1973 between the Kingdom of Belgium and its entities and Japan.
Cooperation has therefore been organised via the presence of Wallonia-Brussels International (WBI) in Japan within the AWEX (Walloon Export-Investment Agency) Japan office since January 2018, with the hiring of a local agent dedicated to the promotion of cultural, scientific, technological and academic affairs.
Active collaboration between WBF and Japanese universities
The development of active collaboration between the universities of our two countries should be stressed:
between the University of Liège, the Tokyo University of Foreign Studies and the Graduate School of Humanities and Sociology of the University of Tokyo 

between the Graduate School of Creative Science and Engineering of Waseda University and the Faculty of Architecture of the Free University of Brussels

between the Free University of Brussels and Doshisha University 

between Tokyo Metropolitan University and the University of Mons 

between the University of Namur and Soka University 

between the University of Namur and Sophia University 

between ICHEC Brussels Management School and Nagoya University of Commerce & Business 

between the Hiroshima University of Economics which, like ICHEC, is a member of the global network of 21 Business and Economics Schools in 21 countries (NIBES).

Starting from cooperation in the framework of internships for Belgian engineering students in Japan, Z-Works, a Japanese IoT cloud platform company based in Tokyo and HELHa (Haute Ecole Louvain en Hainaut)

Between Hakodate KOSEN and Hénallux

Between Yohama National University and HEPL (Haute École de la Province de Liège)

Between Aichi University of the Arts and the Royal Conservatory of Brussels
But also, through the work of the Academic and Cultural Liaison Officer (ALAC), the creation of relationships between universities, leading to agreements:
Ecole Nationale Supérieure des Arts visuels La Cambre (ENSAV La Cambre) and Kyoto Seika University

Ecole Nationale Supérieure des Arts visuels La Cambre (ENSAV La Cambre) and Nagoya University of the Arts

HENALLUX (Haute École de Namur-Liège-Luxembourg) and Hakodate College of Technology 

ARBA (Royal Academy of Fine Arts) and Kyoto Seika University 

ULiège and Kyoto Seika University 

UCLouvain and Tokyo Metropolitan University 
Promotion of higher education by WB Campus/WBI
Japan is a priority country for higher education institutions, in terms of both international student recruitment and academic and scientific cooperation.
Within this framework, every year WB Campus takes part in the European Higher Education Fair (EHEF) Japan organised by the European Union Delegation and aimed at recruiting Japanese students in Europe. 
We also participate in the "Study in Belgium" fair held at the Embassy, which allows for numerous contacts with the international relations (IR) representatives of several universities; this has led to university visits and meetings with IR.
Scientific cooperation: Asia Pacific Mobility Fund
Through the Asia-Pacific Mobility Fund programme, WBI also supports the permanent scientific staff of the higher education institutions of the Wallonia-Brussels Federation in their collaboration with their Asian partners, including Japan.
Any research project that contributes to the development of new collaborations or the strengthening of existing collaborations with one or more institutions in the partner countries is eligible: participation in collaborative research projects, implementation of a bilateral or multilateral collaboration programme, implementation of projects likely to receive European and/or international funding, or participation in technology transfer projects.
Several files have been supported for partnership projects with Japan. 
https://www.wbi.be/fr/services/service/fonds-mobilite-wbi
Scholarships
We offer three 12-month specialisation scholarships (€21,500/year) for the IN component.
For the OUT component, scholarships are awarded unilaterally by the MEXT (Japanese Ministry of Education), via the Japanese Embassy in Brussels. However, we are involved in the selection jury composed of three representatives for the WBF.
Cultural actions
Cultural cooperation has seen a significant boom since 2019, with the opening of the local post in Tokyo and the Academic and Cultural Liaison Officer (ALAC) post in Kyoto.
WBI Tokyo Office 
In 2019
paralympic exhibitions and calendar;
higher education fair
OPL tour
francophonie
European Film Festival (EU Film Days)
Artist's residency: Katherine Longly (One-stop shop)
In 2020:
francophonie (cinema)
European Film Festival (EU Film Days)
higher education fair
Nuit blanche: "KYOTOGRAPHY"
In 2021:
francophonie 
European Film Festival
Belgian Academic Society 
ALAC has had a major influence on WBI's cultural and academic activities in Japan. Under its influence, a dynamic was created around different sectors, including comics, the organisation of master classes with the Dardenne Brothers, a major translation work which resulted notably in the translation of the graphic novel "Les Crocodiles" by Thomas Mathieu and the creation of several video capsules on our comic artists.
In 2020:
Creation of a network of literary translators in Japan for translation projects and the promotion of translated works in Japan.
Creation of a Wallonia-Brussels literary fund at the University of Kobe
Comic book watch: mission to Angoulême and study of Wallonia-Brussels comic books in Japan 
Festival of European Literature: Webinar by Dimitri Piot 
Preparation of a tour for José Parrondo, whose work is translated into Japanese, which unfortunately had to be cancelled
French Teachers' Day 
Wallonia-Brussels Online Festival
Webinar on the documentary "Ni juge, ni soumise" (So Help Me God)
In 2021:
Night of reading, in collaboration with the French Institute
Cycle of Wallonia-Brussels comic book webinars at the Manga Research Center of Kyoto Seika University
Francophonie: organisation of workshops in collaboration with Juliette Romero, an author and cartoonist living in Japan
Kyoto Seika University & WBDM Textile Design collaborative project
Circus watch
We also support Belgian cultural operators through the one-stop shop, which receives several applications for funding to participate in festivals in Japan every year.
Support for youth mobility
Our agency, the BIJ, states that Japan is very much in demand by young people; the BIJ is very keen to strengthen the links, and increase contact with the on-site representation.
Partnership with the Kyoto Writers Residency
Since 2022, WBI has had a partnership agreement to send writers in residence to the Kyoto Writers Residency for three-week creative stays.